Do you need a safe place to talk about your life, professional and relationship challenges?
Then join the "Let's Talk About It" Community – a safe place for women to discuss their life's challenges. Click the flyer below for sign up details: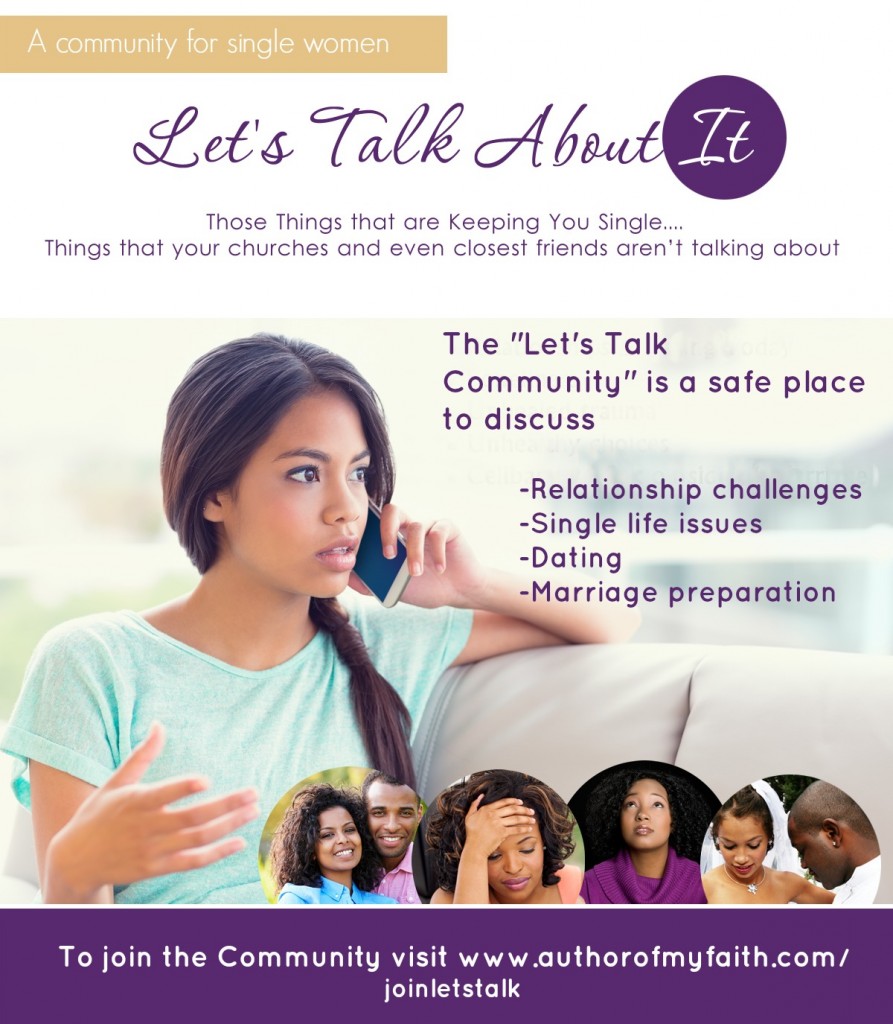 Are you tired of wondering "Where are all the MEN"?!
If so, sign up for the "Let's Talk Community" monthly plus video devotionals for encouragement and practical tips to help you date and live in a way that will actually lead to marriage and the life you truly desire!
Most single Christian women want God's best…
But few know how to get it. If you're ready to avoid costly mistakes in dating, and date in a way that leads you to real love, commitment and marriage, get your copy of "How to Go From a Hot, Single Mess to Ready for God's Best"
(CLICK HERE TO FIND OUT HOW TO START YOUR JOURNEY!).

Live life in "A Different Spirit"
Check out previous airings of A Different Spirit – for people who want more out of life.