Do you need a safe place to talk about your relationship and dating challenges?
Then join the "Let's Talk About It" Community – a safe place for single women to discuss their dating and relationship challenges. Click the flyer below for sign up details: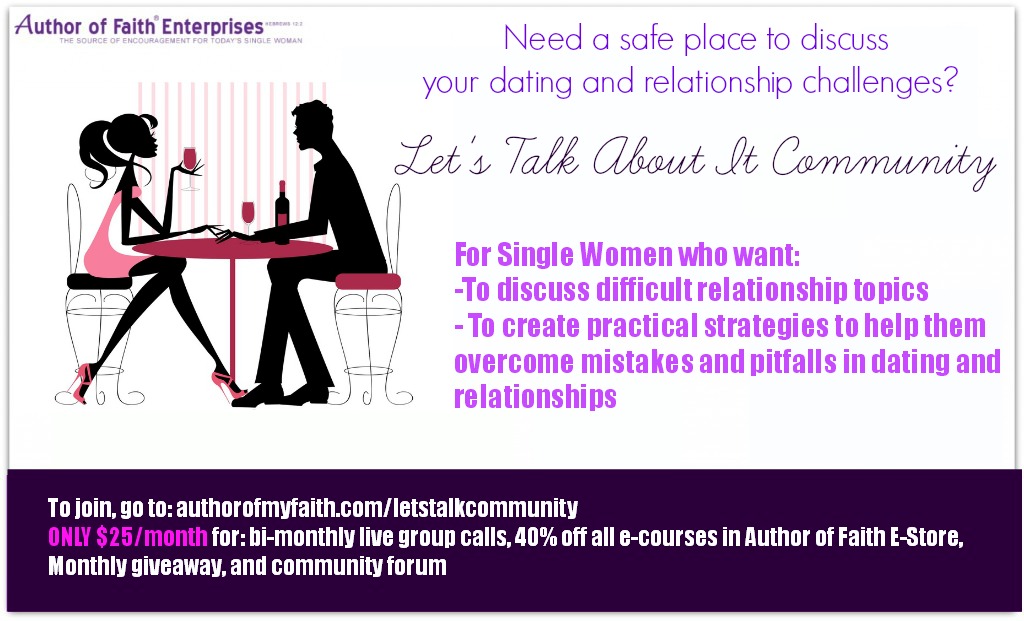 Was 2013 your year of "Unwanted Singleness?
If so, sign up for the "Single and Preparing" monthly e-newsletter plus video devotionals for encouragement and practical tips to help you prepare for God's Best!
Let me show you how to go from a "hot single mess" to "ready for God's Best"…
Are you wondering if you'll ever meet the right man? Do you want to live the life of your dreams but are so discouraged that you wouldn't know where to start? Then join me, Afi (pronounced Ah-fee), on a journey to being single, happy and READY for God's Best. (CLICK HERE TO FIND OUT HOW TO START YOUR JOURNEY!).

Live life in "A Different Spirit"
Join Radio Show host, Afi Pittman for topics designed to help today's single woman be single, happy, and READY for God's best!
HEAR THE WHOLE INTERVIEW HERE:
Tune in to A Different Spirit every Wednesday on WEBR Radio Fairfax:

CLICK HERE

for tune in details.