I know a thing or two about failure, rejection and heartbreak. And most of the questions I receive also have the undercurrent question of "How do I get over this failure, rejection or heartbreak?" So here are "Afi's steps to overcoming failure, rejection and heartbreak"
1. Identify the real issue: Let's say you don't get the promotion. Have a talk with your supervisors to ensure it's not your performance and see if there is anything you can do to be considered for the next promotion opportunity. And the other part of the real issue is how you feel about it. Because you have to manage your emotions (allowing yourself to feel them, having a safe space to work through them) in order to be successful during this part of the process. If you don't, chances are you'll never be able to identify an accept the real issue. 
2.Don't allow it to define you: I hate when people tell you not to take things personally. Sometimes it is personal, and most people who tell you this mostly just feel like what you're going through is not a big deal. But they are a big deal to you. Despite this fact, you can't allow these things to define who you are. Okay – so you didn't make the cut in that social circle you wanted to be a part of. You were not selected after interviewing for that dream job you wanted. Or, you failed a major test. Maybe someone you really loved walked out on you after you gave them the best years of your life. These things are personal. But they don't have to define you. Unless you allow them to.
3.Grow in grace: What I have personally learned is that grace takes the sting out of failure, rejection and heartbreak. Grace is like the sage, old grandmother who responds with one-liner zingers to your emotional tirades. It sees the heart of the matter without all that emotional blurring. Failure, rejection and heartbreak are a part of life. They hurt…like being scratched in your face with cat claws. But without grace, it is very difficult to overcome these things. Why? Because you're left to your own limited understanding and that of others to make sense of what just happened to you. And even worse, you're left to your emotions while trying to figure out your next move – with limited knowledge. Grace is what gives you peace and the understanding that life really does go on as long as you move forward.
4.Try again: Real failure is when you don't try again because you failed the first time or because things didn't go as planned. If it's something you really want, go after it until it becomes plain…and I mean REALLY PLAIN…that it just isn't for you.
Need some additional encouragement? Get my survival guide for Christian women. It's loaded with resources designed to help you stay encouraged, motivated and happy.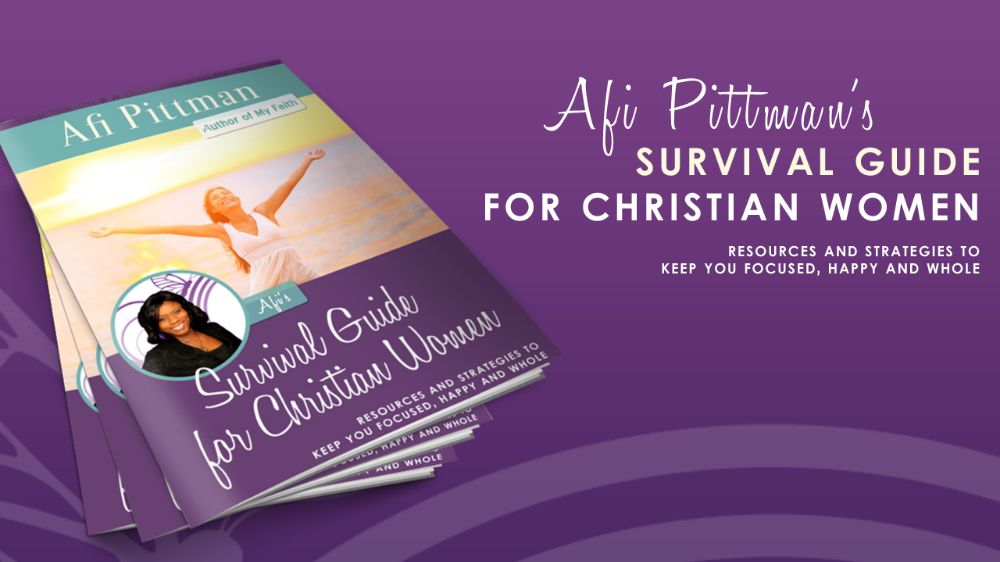 Afi is a blogger and author. Her mission is to help you overcome your life, relationship and professional challenges.
Latest posts by Afi (pronounced Ah-fee) Pittman (see all)

Are you ready to change your life?
Subscribe to the Let's Talk Community 90 Confessions to Change Your Life audio/visual series...