I once had a conversation with a co-worker about perceived unfairness at work. He confirmed my perception and then told me "Well, the number one way to take out a threat is through character assassination". Then it made perfect sense as to why two people in particular seemed bent on doing and saying things to put me at a disadvantage.
It wasn't the first time it had happened. In fact, several times I've had people who were more experienced and who had more rank treat me as though I was a professional threat. It was confusing – especially when I was brand new to the Navy. But it happens.
And if you're not wise and discerning, it can derail your career as you play right into your attacker's hands. This is the nature of character assassination in the work place. When you've outperformed others, and for the most part you get along with everyone, yet you still can't get around strategic slights and backbiting…character assassination for the purpose of your attacker's advancement may be at hand.
In my audio series "Break Away from Toxic Mindsets, Men and Habits to Break Through to a New You", I talk about how to overcome this type of underhanded and unfair attack.
If you liked this message, you can get your audio CD to take with you to keep you uplifted wherever you go!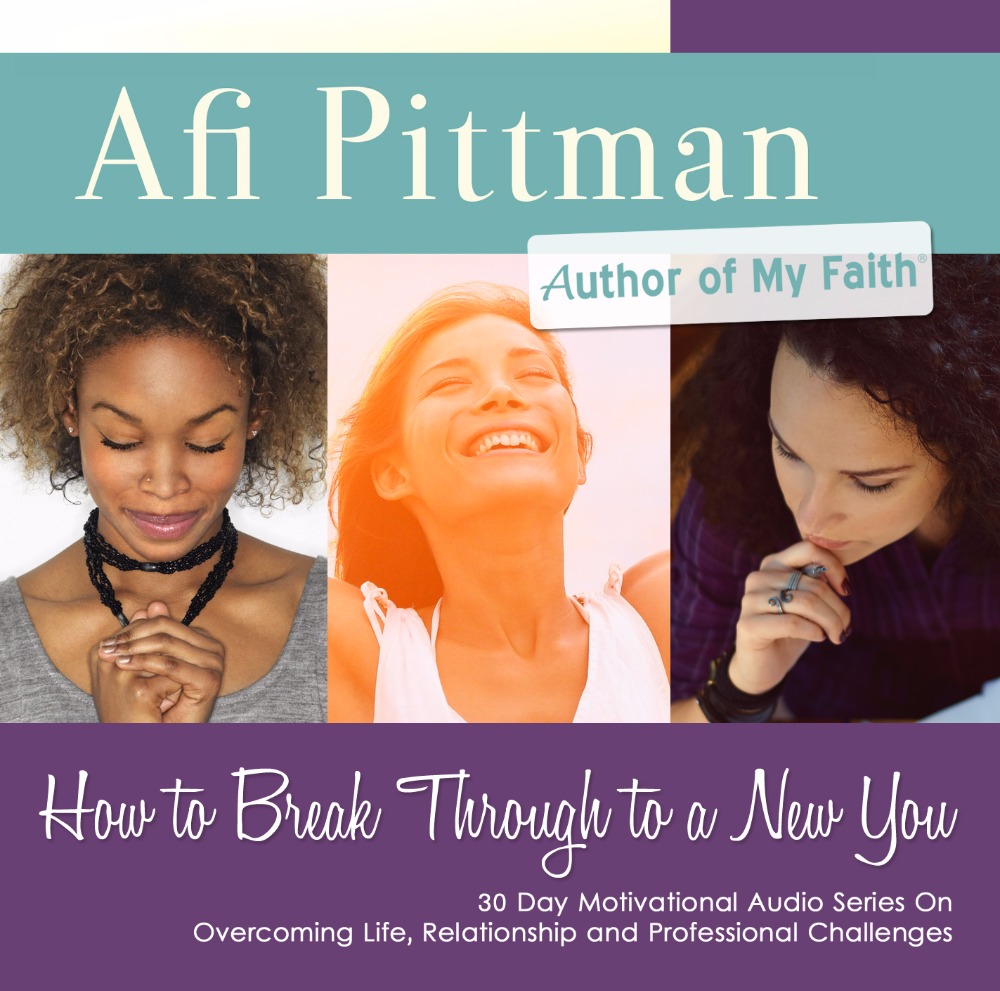 OR you can get the video versions if you join the e-mail list below:
Afi is a blogger and author. Her mission is to help you overcome your life, relationship and professional challenges.
Latest posts by Afi (pronounced Ah-fee) Pittman (see all)

Are you ready to change your life?
Subscribe to the Let's Talk Community 90 Confessions to Change Your Life audio/visual series...